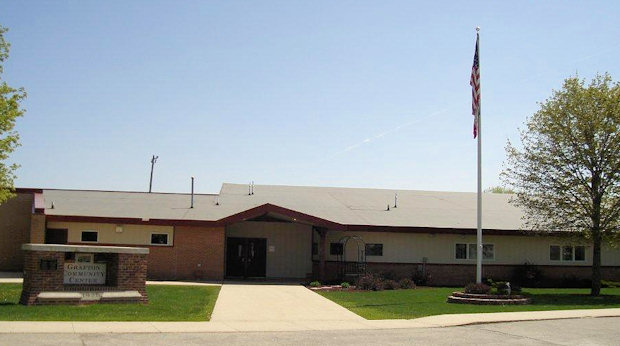 The Grafton Community Center, located at 202 6th Avenue, is a large facility, perfect for wedding receptions, parties, anniversaries and large meetings. Our rental rates are very reasonable plus we have decorations available that you can use at no extra charge. Another meeting room is available that is ideal for smaller meetings, birthday parties, family reunions, bridal showers, and more.

The Grafton Community Center is also home to the Grafton Athletic Club, which is complete with Nautilus equipment & treadmills.

For information on renting the Grafton Community Center, or to tour the facility for yourself, please phone the Grafton City Clerk at any of the following numbers: (641)748-2970 office or (641)512-3326 cell.
Rental Rates: The fee for renting the gym, cafeteria and north kitchen is $175 per day. To rent adjacent days for decorating or clean up is $25 per day. If you would like the bar open, there is a $50 bar fee which goes to the bartenders. There is a cleaning fee of $100, but you must take down all of your decorations, put away the tables & chairs, and take out the trash. There is also a $100 damage deposit, which will be returned to you if the facility is left is good condition. If you have a group of 60 people or less, the Community Room is the perfect size for your event and the rent is only $50 per day. There is also a cleaning deposit of $35 which you get back if the room is cleaned up well after your event. If the gym is too big and the Community Room is too small, you can rent the cafeteria area and Community Room for $75. To use the gym for volleyball or basketball practice, the fee is $10 per hour. Or if you have rented the Community Room for an event and would like a place for the kids to run off some energy, then it is also $10 per hour for this use. And remember, we have lots of decorations you can use at no extra charge. There are also 3 (30 amp) RV electric plug ins located north of the Community Center if you have travelers needing a place to park for the weekend of your big event. Call the phone numbers above for more information.